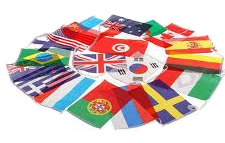 Database of Members ~ Dec 09, 2023
There are 3 members in this directory.
Members are grouped by State first then by city.
To find a member in your area, search for your or near-by cities.
Kenneth John France-Brotherton
CCPM, CCC
Mtunzini, South Africa 3867

Eli Bullard
CCI, CCC
Nassau, N.P.

Ricardo Felix Ruiz
CCPM
Culiacan, Sinaloa